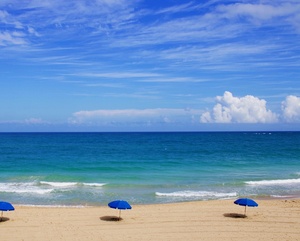 You've booked your tickets to San Diego, eagerly anticipating the much-desired beach getaway. Now comes the challenge of choosing which beach to reside. A few searches most likely brought up much more than you anticipated. Wikipedia lists ten in the San Diego city limits alone. Add in North County, and you are looking at closer to twenty.
Needless to say, our neck of the woods is prime real estate for a remarkable beach vacation. In fact, we have 70 miles of pristine golden shores for you to explore.
While we imagine that you will want to take a gander at a few during your stay, your present task is narrowing in on which beach will be home during your stay. To help, here is an outline of the top three beaches in the area.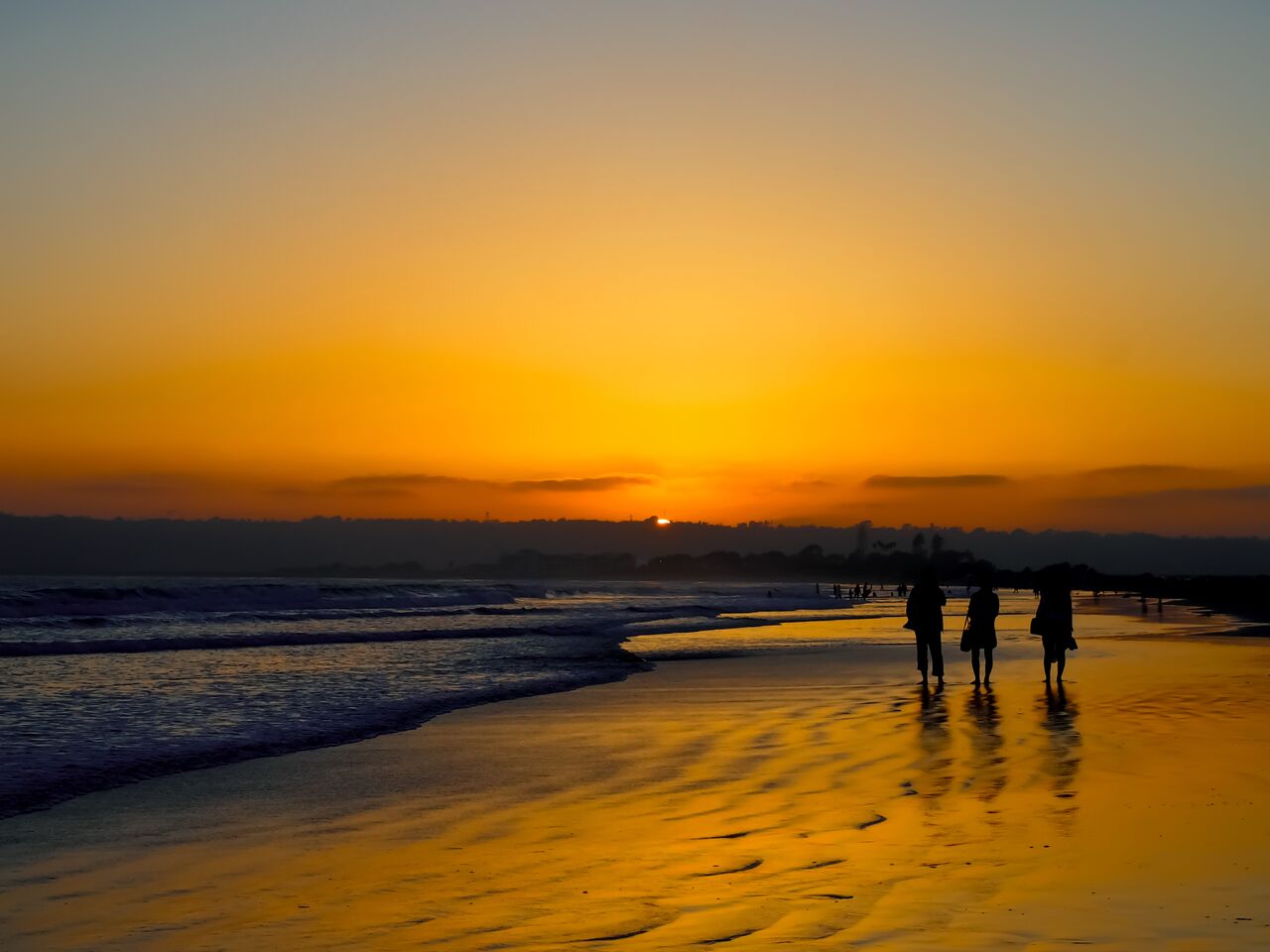 1) Coronado Beach
You may be wondering if we're biased in our assessment. After all, we do call Coronado our home. That's why you might not take our word for it. Coronado consistently wins awards for "best beach." In fact, in 2012, Coronado took the title of "Best Beach in America." This includes similar honors from the Travel Channel and the Family Vacation Critic.
With thousands of miles of coastline, that's a high bar!
The appeal of our golden sandy coastline prevails. Once you visit, you will quickly fall in love with our iconic setting. We have a sweeping coastline, unparalleled views of Point Loma, and soft gentle waves for you to relish. Added incentives include the charm of Orange Avenue, enjoying one of the safest communities in the region, and the laid back atmosphere of island life. Coronado is the top pick for families, snowbirds, and couples alike.
Did we mention that parking on the island is easier than some of our counterparts? Check out our parking guide for more insights to island parking.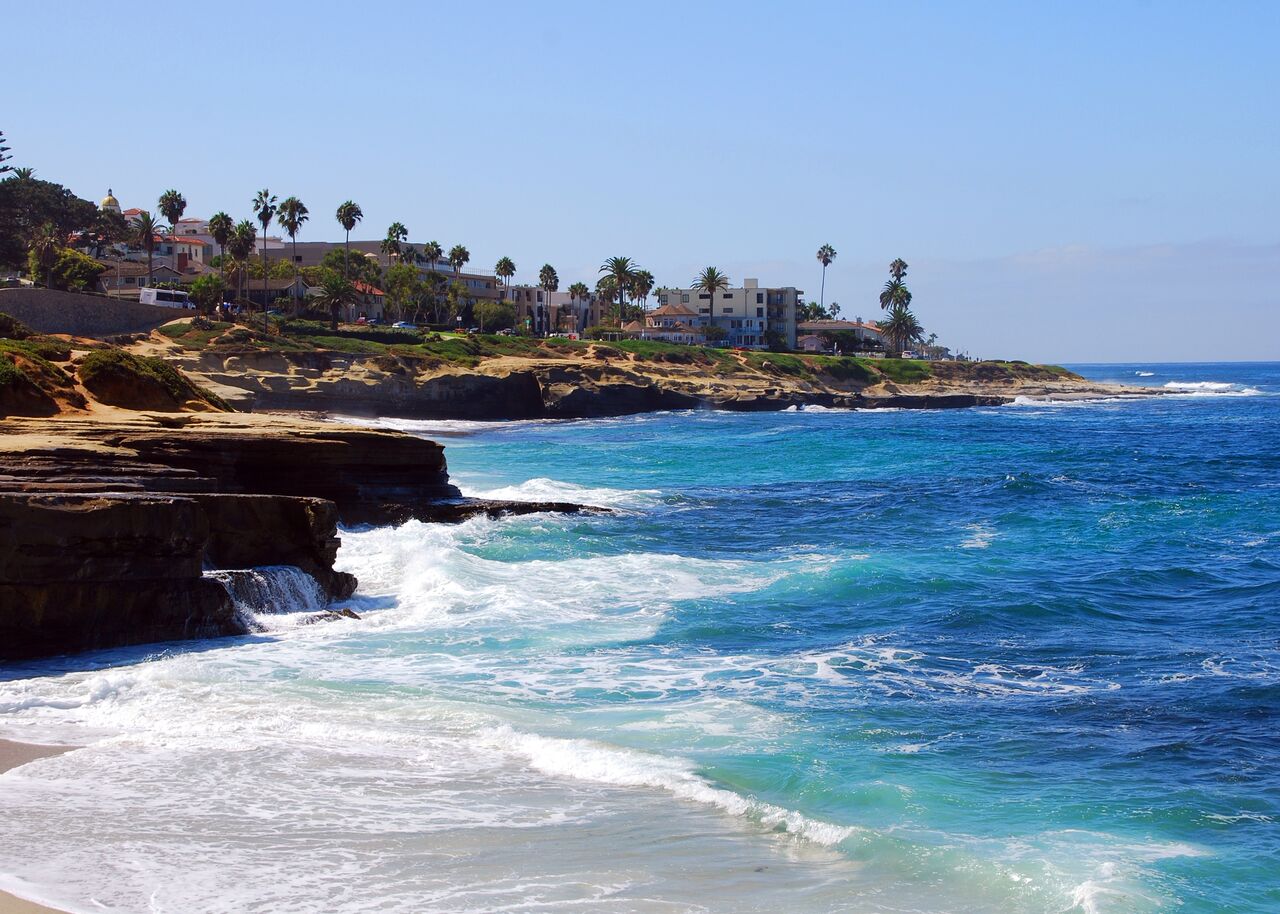 2) La Jolla 
La Jolla entertains visitors with white sandy beaches adorned in the surrounding dramatic cliffs. These 300-foot cliffs add a dramatic backdrop as well as occasionally cater to hang gliders. While secluded, La Jolla is popular among all action sports enthusiasts, enticing kayakers, snorkelers, surfers, and advanced stand-up paddle boarders to its shore. 
La Jolla is broken up into different coves with large rock walls separating different areas. South of the main beach is the Children's Pool with a concrete breaker to shelter swimmers from the waves. North sits the infamous Black's Beach, home to the frequent surfers preferring to enjoy the beach disrobed.
3) Pacific Beach & Mission Beach 
While Pacific Beach and Mission Beach each have their own personality, together they make up the largest continuous stretch of shoreline on the west coast. Coming in at just over three miles, a beachgoer meandering from the iconic Pacific Beach Pier headed towards the Mission Beach Roller Coaster would wander unknowingly between the two.
This stunning uninterrupted shoreline provides visitors strong surf, frequent volleyball matches, and regular pick-up football games. The boardwalk hosts countless skateboarders, bikers, and the occasional rollerblader. A popular beach for college students and younger crowds, the adjacent communities cater to visitors with ample restaurants and bars.
Your Beach Hideaway
Hopefully we've charmed you with the enchanting appeal of our Coronado island lifestyle. If you are looking for the perfect budget accommodation for your vacation, chose Coronado Inn. We provide all the amenities of home, so you don't have to sacrifice good lodging for affordability.
We are walking distance to both the beach and the San Diego Bay. Enjoy our bike rentals to explore the entire island!
As one the best budget accommodation on the island, we frequently book up quickly. Secure your lodging today, and you'll be enjoying the best beach in America in no time! 
Share on Facebook