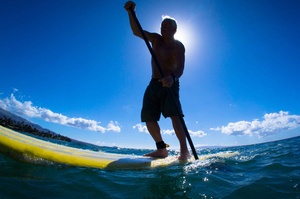 Coronado enjoys not only pristine beaches and stunning sunsets; we also cater to outdoor enthusiasts with a myriad of adventurous activities. Being tucked between the San Diego Bay and the Pacific Ocean creates a dynamic water sport environment. 
So if you identify as an outdoor enthusiast, here are five Coronado activities for you!
Kayaking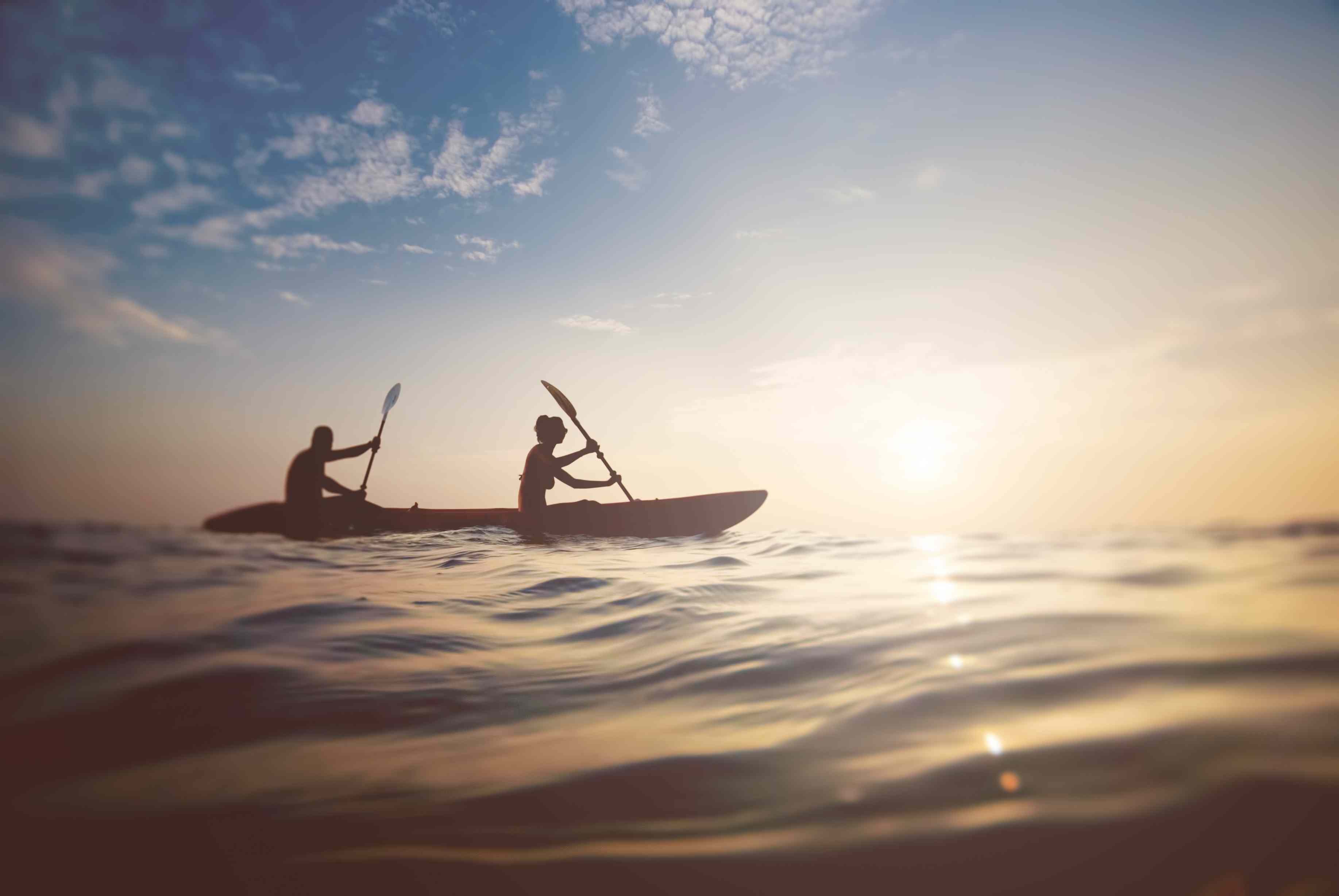 Take in the stunning views of the San Diego skyline and Coronado Bridge via a relaxing afternoon kayaking. Marine life frequents the bay, giving kayakers an up-close encounter with sea lions or the occasional dolphin.
Both Bike and Kayak Coronado and the Coronado Boathouse launch from the Ferry Landing on the north side of the island. You'll enjoy stunning views within seconds of hitting the water. 
Tandem Bike Riding, Beach Cruising or Riding a Surry
Normal bikes become lackluster compared to the variety you can rent on the island. 
Do you have tandem bike riding on your bucket list? Many cyclists would be surprised to find that this iconic activity tests both your communication and balancing skills. Despite the challenges, we highly recommend it! It's one of those once in a lifetime activities.
Not sold on the tandem option? Check out a surry bike. Still a multi-rider bike, the learning curve isn't as steep as a tandem bike. This option is great for families or couples looking to venture out together. 
What you might call the most native island bike, the beach cruiser holds a special place in our hearts. In fact, this style of bike with balloon tires and upright seating fits the slow island pace perfectly. Whether you meander around the island or enjoy the boardwalk, the cruiser bike is ideal for lazy afternoons celebrating the beach lifestyle. 
While there are several bicycle rentals on the island, we are pleased to announce that we will be offering rentals soon! 
Surfing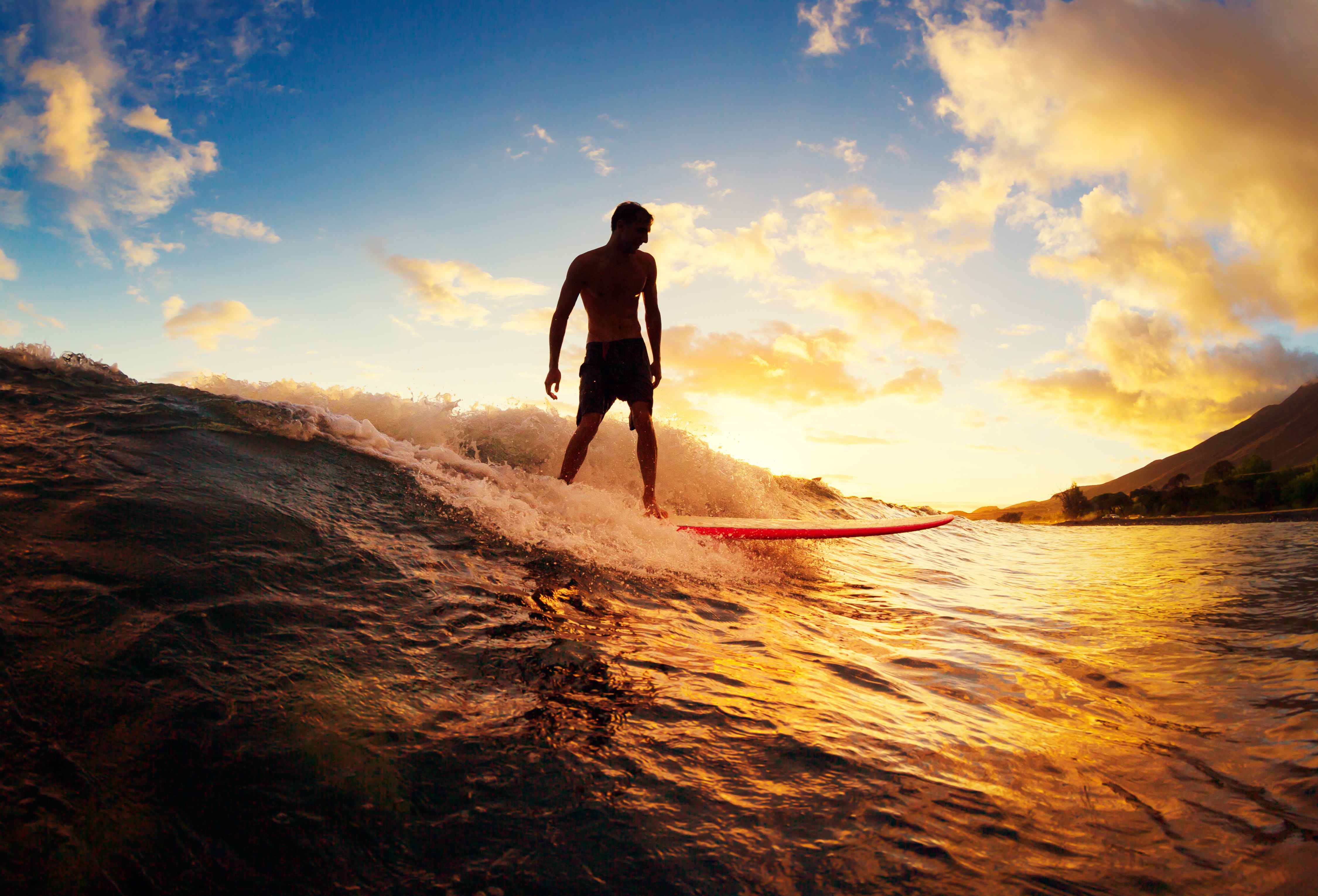 The quintessential Southern California pastime, it's hard to come to the island and not want to test out the waters surfing. After you taste the sweet rush of adrenaline catching your first wave, you won't want to leave the ocean.
For beginners we recommend starting out with a lesson. Coronado Surfing Academy provides all the gear (full body wetsuit and board) combined with professional and friendly instruction.
Stand Up Paddle Boarding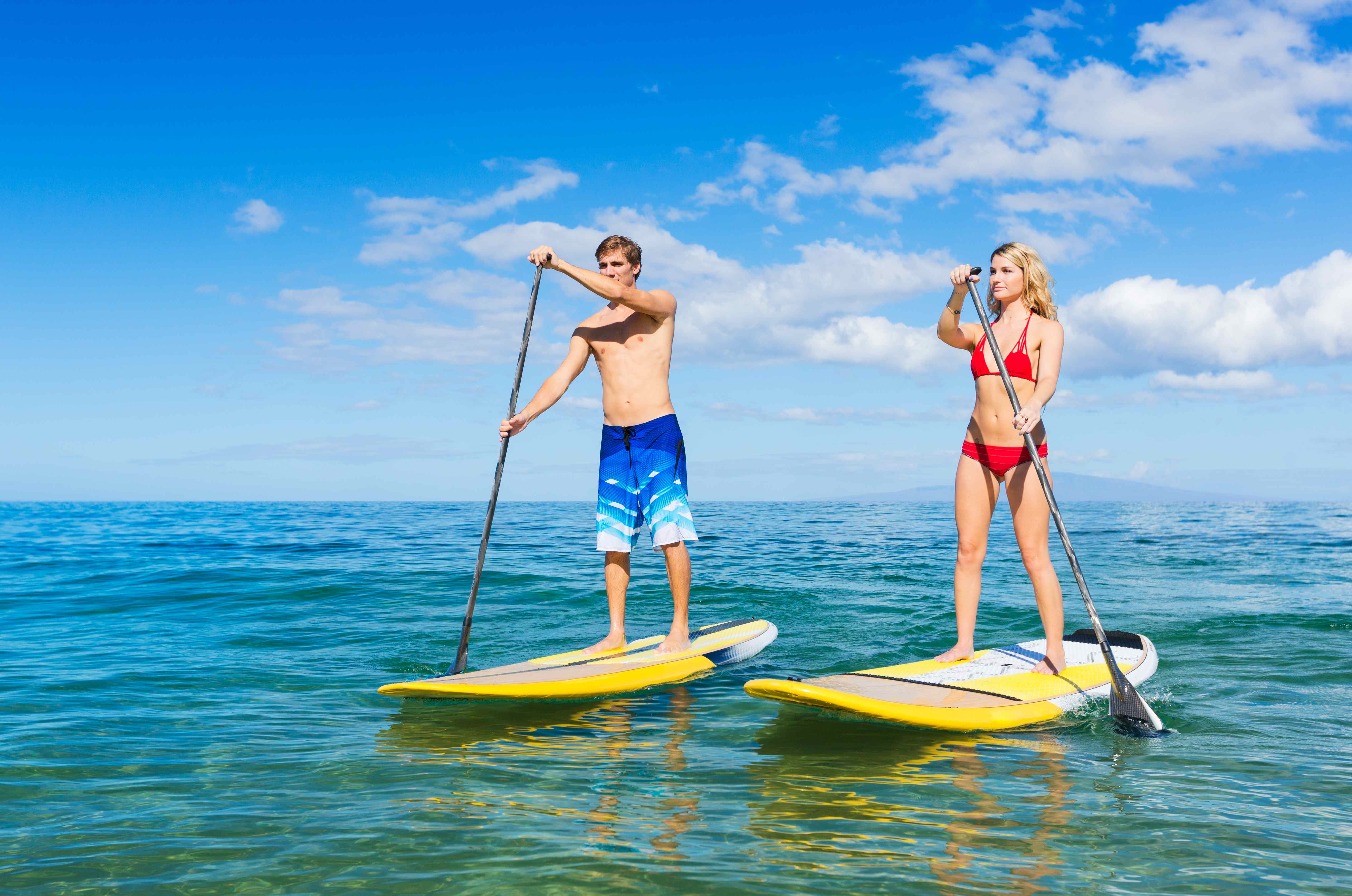 If surfing isn't for you, consider Stand Up Paddle Boarding (SUP). You can choose between navigating the Pacific Ocean on a day with mellow waves or master the glassy bay admiring the San Diego skyline. 
Don't let this sport fool you. While many think it's not a full workout, they are sadly mistaken. If you head out on a SUP excursion for several hours, prepare to be sore later.
Jet Skis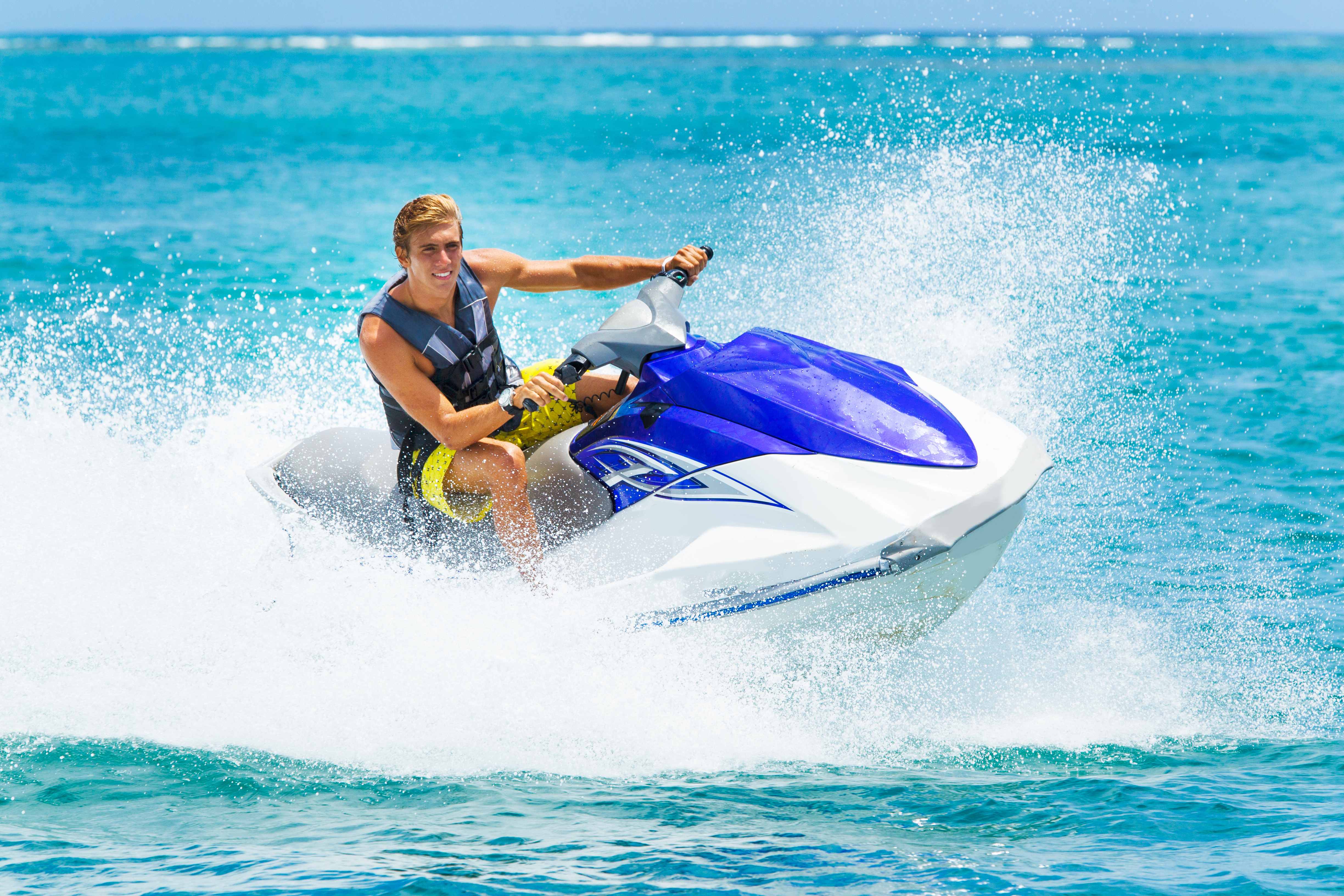 Throttle your engines and get ready for the ride of your life with a jet ski. Often called a wave runner, these high-powered vessels champion the bay giving riders the ability to zoom around the bay. 
Your Adventure Home
For your next Coronado adventure, consider making Coronado Inn your home away from home. Centrally located to all your outdoor activities, we will make an easy launching point as you go from excursion to excursion.
In no time, Coronado will become your favorite adventure destination of choice.
Share on Facebook