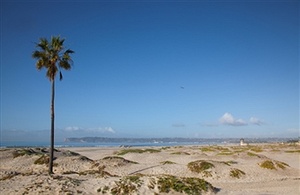 Taking a family vacation is an incredibly rewarding adventure, but sometimes that experience comes at a cost. Eating out your entire vacation doesn't only hurt your pocketbook, it adds to your waistline. Now imagine a family vacation where you can eat quality, affordable and delicious meals. Here's How: 
Continental Breakfast
Find lodging that offers a continental breakfast. With great grab and go options, continental breakfasts are perfect for both the busy traveler and families. Saving a muffin or piece of fruit for a snack later will also help curb expensive snacking while you are out on your Coronado adventure. 
The Coronado Inn and Coronado Island Inn both offer a quality continental breakfast featuring coffee, orange juice, fruit, cereal, bagels and breakfast pastries. And with California being major agricultural state, you can count on all of the fruit being fresh and delicious.
Kitchen Access
Finding lodging with kitchen amenities can be especially beneficial for families or large groups traveling. Not only does having the ability to cook offer you a more affordable option, it also gives you better control to make healthy food choices. California's incredible produce selection, even in the dead of winter, will be sure to delight your taste buds as well as provide healthy eating options.
Coronado Inn offers suite options with a full kitchen. If the suite option isn't for you, every guest has access to the outdoor grills. With a grocery store just a few blocks away, all guests have easy access to fresh and healthy meal options.
Easy Meal Ideas for Travelers:
Pasta + Fresh Salad
Tacos
Fish + Chips
Easy BBQ Ideas for Travelers:
BBQ Chicken + Baked Potatoes
Kebabs
Burgers + Brats + Corn on the Cob
Pack Snacks
Everyone gets a little cranky when hungry. Don't let the munchies spoil your family time or leave you to buying expensive snacks. Plan ahead, pack snacks and bring water bottles.
Snack Ideas:
Granola Bars
Snack Mix

Save and make your own family sized batch. Just mix cereal, pretzels and mixed nuts. Don't forget the M&M's!

Crackers, Ham and Cheese

Especially if you have a lightweight soft cooler on your trip, this can be a great addition to your beach day.

Fresh Fruit

Bananas, apples and oranges are easy to eat anywhere.
Eating Out
Restaurant dining is a highlight for any vacation, and we don't want you to miss out on the great Coronado dining! Many times you can enjoy the same delicious food at a restaurant for a great discount if you go during lunch.  Have an action packed day and can't hit up a restaurant over lunch? Take advantage of the many Coronado Happy Hour Specials.
San Diego is also known for their daily specials. Taco Tuesday is a local favorite for Mexican Restaurants. The majority of restaurants have daily specials, so make sure to ask before ordering. 
Here are some local favorites who offer great Happy Hours
Brigantine Restaurant (1333 Orange Avenue)
Costa Azul (1031 Orange Ave)
Delux Dogs (943 Orange Avenue)
Share on Facebook