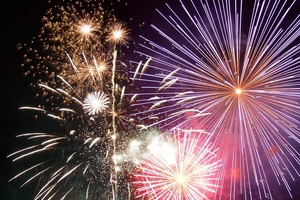 Coronado is exceptionally patriotic and takes the 4th of July very seriously. It probably comes from our roots as a military town. Whatever the reason, Coronado is one of the best places in the country to celebrate our nation's independence.
Each year can bring its own unique events, but there are several annual events that are our favorite.
Parade
Horses, bands, historic cars and more! This 4th of July tradition delights both young and old as a myriad of decorated floats and people walk through the streets. We encourage parade goers to arrive early (very early). While the parade starts at 10 AM, residents start claiming their spots as early as 5 AM.
Crown City Classic Run or Rough Water Swim
Southern Californians love their exercise! And with year-round temperatures of 70 degrees, why not? So take a page out of our book and join in the fun. Regardless of your style, there are two great options to get active:
Crown City Classic Run
12K, 5K and ½ mile fun run for kids
Annual Rough Water Swim
400 yard, Half Mile and Mile Course
Concert at Spreckels Park
While summer brings a series of concerts to Spreckels Park, there is just something special about the energy at the show on the 4th. It kicks off at 4 PM, 2 hours earlier than normal. The entire community turns out in festive force. Flags adorn picnic baskets, and an unusually high number of red wagons come out.
And the best part, everyone dances! 
Fireworks
Ah, the grand finale! You can't have a proper 4th of July celebration without fireworks. The firework show in Coronado is world renown. The festivities kick off at 9:00PM. The radio station KYXY on 96.5 radio does a choreographed show, so make sure to tune in.
For a great place to watch, check out the golf course!
Conclusion
If you are looking for affordable lodging right in the heart of the Coronado 4th of July action, consider us at Coronado Inn. We provide the best value accommodations on the island.
Share on Facebook