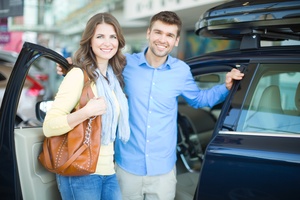 There's something engrained into us to despise feeding the meter, cringe as we pay exiting the parking structure, and loathe continually navigating street sweeping parking fines. After all, when was the last time you actually saw those street sweepers come by? It's even worse when you invest a lot into your accommodations, only to be met with a $25-$30 per night parking fee. 
No thanks.
Take a deep breath. At the Coronado Inn, we have you covered. We value your entire vacation experience, which is why we don't allow any hidden fees to blindside you. We believe in complete transparency. That's why when we say we offer free parking, free Wi-Fi, and a complimentary continental breakfast, we mean it. Enjoy all the comforts of home at a budget-friendly price.
Free Parking at Coronado Inn 
At the Coronado Inn, we provide free parking to guests. This first come, first serve parking lot gives you the ability to seamlessly navigate from your adventures to your home sweet home for the night. The benefit of parking your car at our hotel is the incredible walkability and bike-ability you'll enjoy on the island. Nestled into the heart of Coronado, you're mere minutes away of the vibrant Ferry's Landing and within walking distance of the beach and the charming Orange Avenue shopping district.
Curious if you even need a car for your vacation to Coronado? This is a question often asked by guests flying in. We dive into that question here.
The Best Budget Hotel in Coronado
If you're looking for the comforts of home at a price that gives the ability to enjoy your vacation, it's time to check into Coronado Inn. Our budget pricing is perfect for families, snow birds, and retirees looking to enjoy the makings of paradise we call home here in Coronado. Free parking is just one of the amenities we provide to enhance your vacation.
Check out all the amenities here.
Share on Facebook