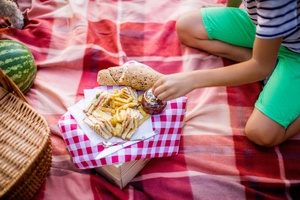 With summer comes a flurry of beach cruisers, red blankets, children giggling in the background, and delightful picnic baskets. After all, summer is the season of picnicking, visiting the parks, and BBQs with friends and family.
Alas, in Coronado we live in a yearlong summer paradise. Regardless of which official season you chose to grace our slice of heaven, you'll always be able to engage in the wonderful picnicking pastime.
Coronado Beach
Image by Instagram user @aman.bhatti.ca
Obviously, the first choice for land-locked visitors: the glorious, golden sand beach. Here you'll sit seaside listening to the ambiance of crashing waves while enjoying your wares. Take your meal up a notch by cooking over one of the city's fire pits.
Spreckels Park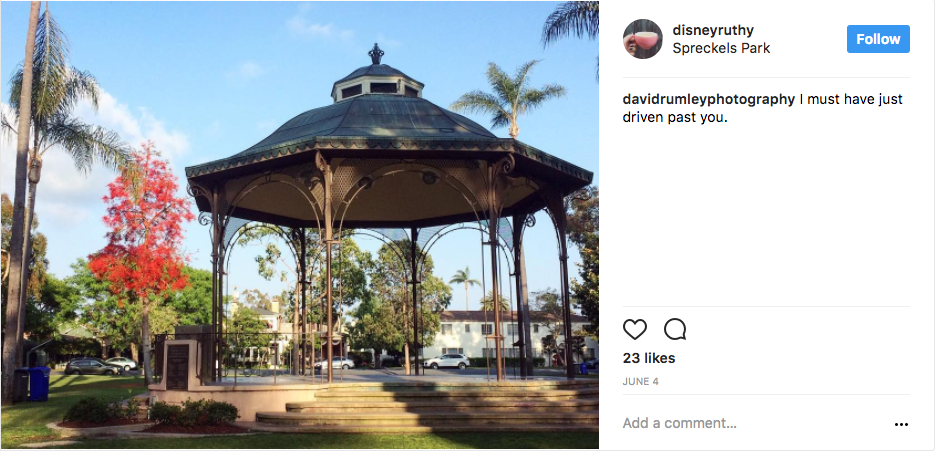 Image by Instagram user @disneyruthy
For a dose of classic picnicking, head to our very own Spreckels Park. This charming palm tree-lined park comes with a delightful playground for the kids, a gazebo used for our free summer concerts series, and wide-open spaces for you to enjoy your meal.
Coronado Tidelands Park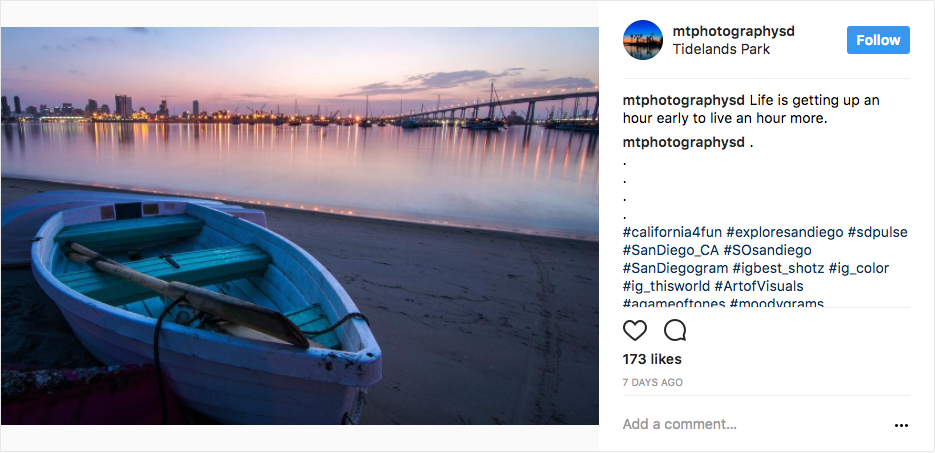 Image by Instagram user @mtphotographysd
For a delightful combination of palm trees, grassy areas, and scenic views of the Coronado Bridge, head to Coronado Tidelands Park. This location also blends the indulgences of a grassy area with the appeal of visiting a beach as the park borders the San Diego Bay. You can also skip the blanket to lie down on as they have several picnic benches. 
Centennial Park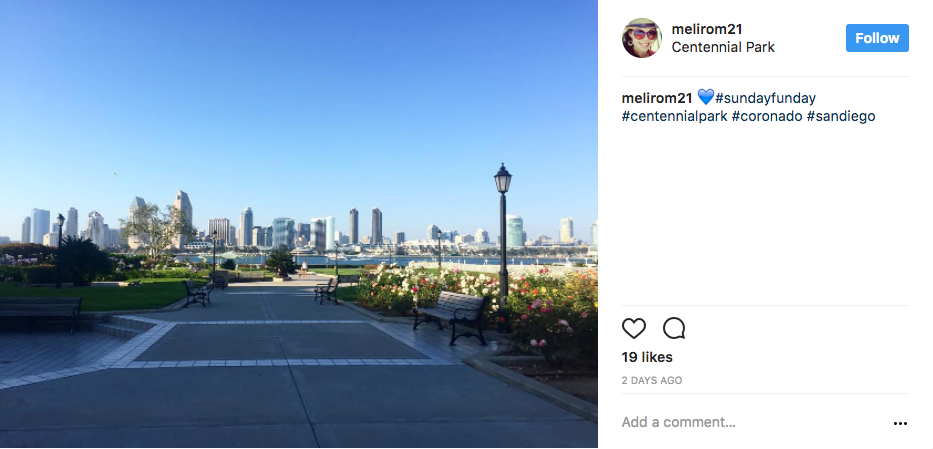 Image by Instagram user @melirom21
If it's a view you're after, you can't miss the opportunity to check out a stunning array of the San Diego skyline from Centennial Park. Located next to Ferry's Landing, a picnic here provides open spaces, great views, and easy access to shopping.
Parks & Beaches Basics
Before you pack your basket, it's important to know the rules of the land. To preserve the beauty of our city, Coronado has several rules and regulations around what you can bring to the beach or parks. 
Most importantly, know that no alcohol or glass is permitted. Additionally, there are certain restrictions on other activities, such as, no kite flying, loitering, or overnight camping at the beach. See the compete outline of what is allowed at the beach here, including directions to the fire pits. The city also has specific regulations for the parks, which you can read here. 
Here is a list of all of the addresses and locations of the parks in Coronado.
Home Base
All picnickers need a home base, and at Coronado Inn we would like to be yours. Not only do we give you the ability to up your picnicking game with free to use BBQs, we provide all the comforts of home. If you're looking for a place to store all the goodies for your outing, consider one of our kitchen suites. Not only do they keep everything cool, they're perfect for travelers looking to extend their stay on our island. Did we mention we also offer bicycle rentals? It's the full package deal here.
Nestled into the heart of the island, a stay at Coronado Inn places you in the perfect location for all your Coronado adventures. Book your room today.
Share on Facebook