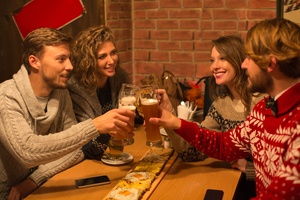 One of the best things about living in a city embracing everything beer means a fresh selection of brews for every season. While the northern section of our state wins constant accolades for their vineyards, San Diego has been quietly creating a brew empire. In recent years, they've even been challenging long-standing beer cities like Denver, Colorado and Portland, Oregon to earn their keep in this arena. 
Let's just say San Diego has been turning the beer world upside down.
With San Diego Beer Week taking over our region each November, brew masters across Southern California ramp up their creativity to outshine their peers. That results in 500 breweries throwing their hats into the ring. Ultimately, this friendly competition means beer drinkers everywhere win during the winter months. 
If you're exploring our region with the hopes of getting your hops on, consider checking out theses signature winter beers from our local breweries. 
Coronado Brewing: The Early Bird 
Tipping their hats to the cold brew coffee crowd, Coronado Brewing teamed up with Bird Rock Coffee Roasters to muster up a little magic through cross pollination. Together they crafted the Early Bird Stout. This cold brew milk stout pushes the boundaries on the stout world, as well as bringing cold brew aficionados to the dark beer side of the force.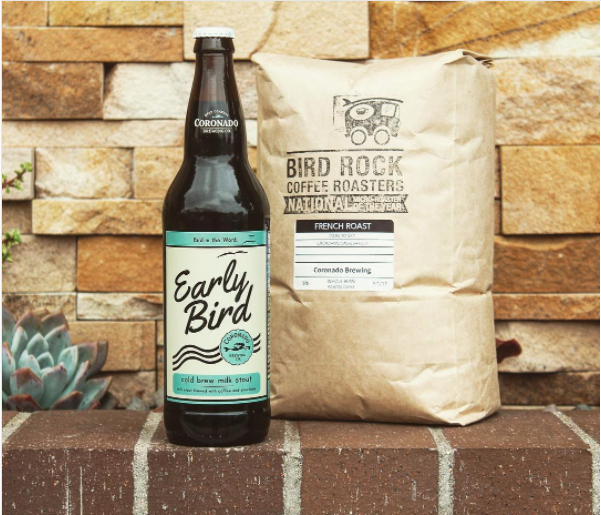 Check out Coronado Brewing's entire seasonal selection here.
Alesmith: My Bloody Valentine
While you may not be thinking of every couple's favorite holiday yet, Alesmith is. It seems like they are solidly in the corner for singles with their beer My Bloody Valentine. Yes, to celebrate Single's Awareness Day, they have crafted a beautiful crimson drink that melds caramel, toast, and bittersweet chocolate to balance with an intense bouquet of floral hop aromas.
This is one brewery we have to salute for the most memorably named selection. For Halloween they released Evil Dead Red. Even the name sounds creepy. You should see the bottle. 
Here are their other seasonal releases.
Ballast Point: Red Velvet
Just begging you to indulge in that holiday sweet tooth, Ballast Point has served up the perfect pairing for pies. While they recommend pairing this gem with strawberry rhubarb pie and strawberry ice cream, there's no saying this gem won't make a perfect accompaniment to any sweet you find yourself drawn to this season. After all, who doesn't dream of having a red velvet cake beer while actually eating velvet cake? Exactly our point.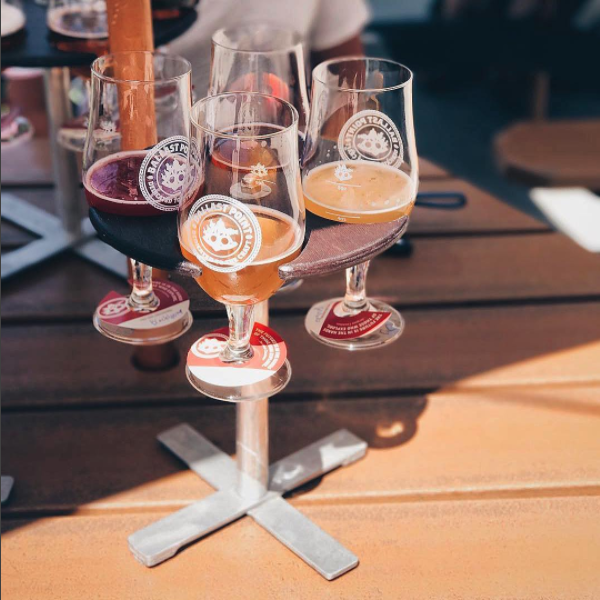 To kick off the festive season, Ballast Point engineered an entire seasonal array of beers designed to up the ante on all your holiday feasts. One even brings in chocolate to the fray. Yes, you read that right: chocolate. Check out the lineup here.
The Lost Abby: Gift of the Magi 
Taking their inspiration from abbeys across the world and spanning countless decades of history, The Lost Abby pays special attention to crafting their seasonal selection this time of the year. Weaving in biblical events and long-lost recipes, this brewery brought in the journey of the three wise men to craft this particular beer.
Your taste buds will be delighted with a golden beer that displays the flavor of the bark of Frankincense and a small hint of Myrrh.
This brew is definitely fit for a king (or queen) and an excellent addition to your seasonal brew lineup.
Check out their entire seasonal lineup here.
A Safe Haven to Retreat To 
When your brewery touring time runs its course, consider ending your evening at the Coronado Inn. Our budget-friendly lodging provides all the amenities of home while our budget price point ensures you can still afford all the actives that make a Coronado or San Diego trip memorable.
Especially if you are anticipating joining the region in their annual November beer celebration, book your room today. 
Share on Facebook