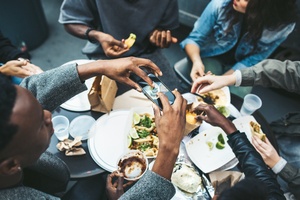 Imagine a perfect world where your fondness for food and passion for photography can flourish simultaneously. Where restaurants understand that you crave delicious food but also want it to look good for your Instagram feed.
San Diego is that paradise! 
Already famous for its vibrant craft beer scene, San Diego is also home to a myriad of restaurants and bistros that are well-known for their drool-worthy and Instagram-worthy food and beverages.
So bring your camera and your appetite to check out these six restaurants that are sure to delight your tastebuds and spice up your Instagram feed.
435 Fifth Ave, San Diego, CA 92101
Located in the historic Gaslamp neighborhood, Lionfish offers a seafood-centric menu with an emphasis on sustainable, local ingredients. Chef JoJo Ruiz is a homegrown San Diegan who studied under Michelin-starred and celebrity chefs. His dishes are works of art, visually and gastronomically.
The cured salmon and beetroot salad resembles a cheery holiday wreath and the spicy grilled octopus is bursting with color and flavor.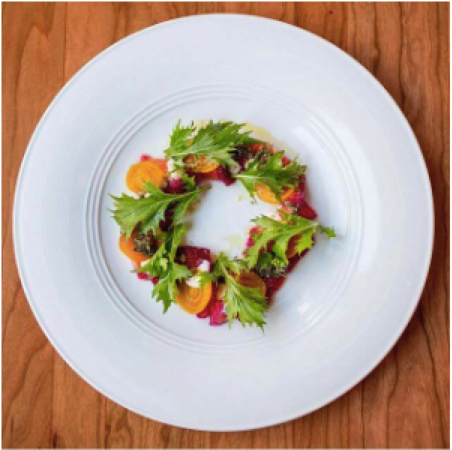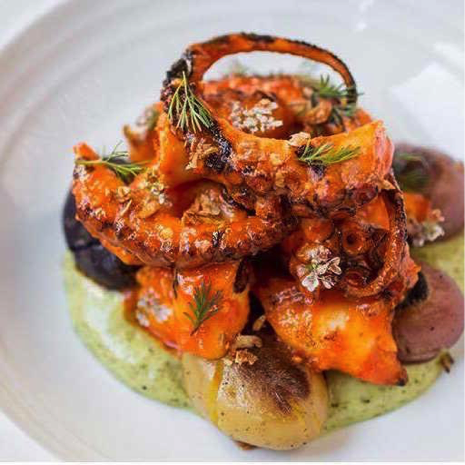 Photos: @lionfishsd
Excuse us while we swoon. This Peanut Caramel Tart featuring smoked sea salt meringue, peanut brittle, kettle corn, and vanilla bean ice cream is one of the most beautiful things we've ever seen (and eaten).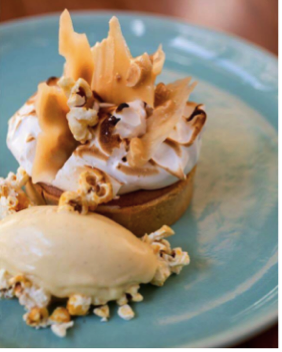 Photo: @lionfishsd

1801 Morena Blvd, San Diego, CA 92110
Adventurous foodies who love to photograph their culinary adventures will find themselves in heaven at High Dive Grill, San Diego's "classiest dive bar".
Put your willpower to the test and see if you can take a photo of the gorgonzola fries before digging in (we couldn't). If you are still hungry, why not treat yourself to a meal in a glass, er, bacon-topped bloody mary?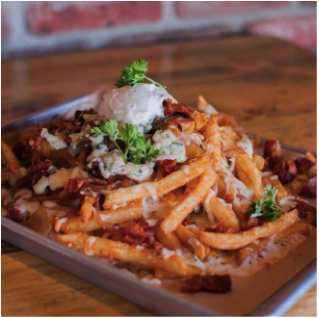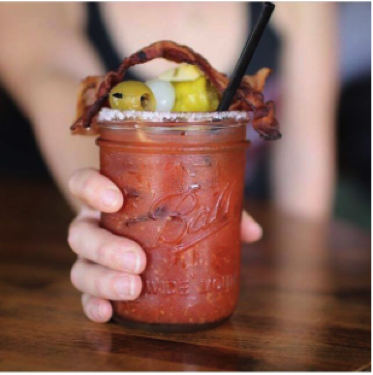 Photos: @highdivesd
For a real adventure, let us introduce you to The Kraken Burger: Two sriracha-infused peanut butter and jelly sandwiches stuffed with a literal pound of Angus beef, grilled onions, bacon, and gorgonzola cheese. It's something to write home about.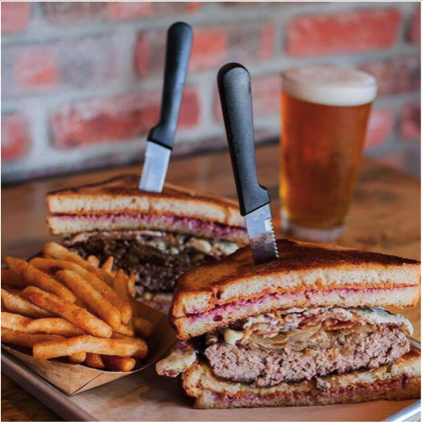 Photo: @highdivesd


2210 Kettner Blvd, San Diego, CA 92101 
Herb & Eatery is the chilled-out café version of its popular, upscale sister restaurant, Herb & Wood. The menu features scrumptious pastries, savory breakfasts, fresh salads, and gourmet sandwiches. 
The carrot cake is gorgeous and the café is flooded with bright, natural sunlight - perfect for photographing your breakfast flat-lay!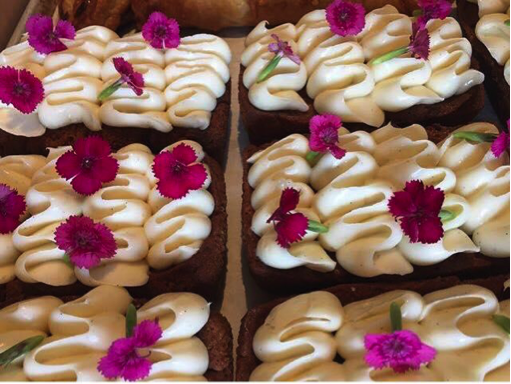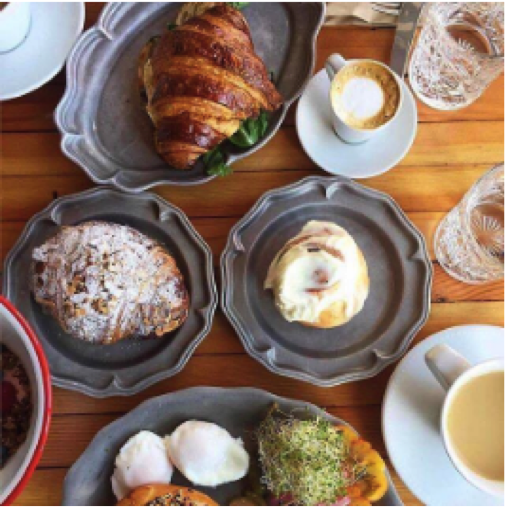 Photos: @herbandeatery
The pastries are freshly baked on site every day and there is a variety of delicious gluten-free options to choose from as well. We suggest getting a few extra to take home.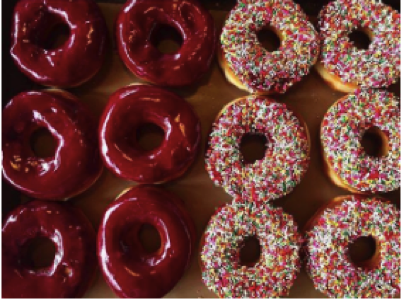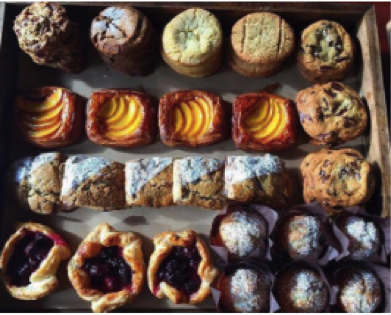 Photos: @herbandeatery


2228 Kettner Blvd, San Diego, CA 92101 
Accomplished chef Richard Blais has whipped up a whimsical menu of innovative yet refined West Coast fare. Exquisite plating, colorful ingredients, and sumptuous flavors all come together in Juniper & Ivy's relaxing, spacious dining room.
The smoked veal bratwurst is beautifully presented and the chorizo clams will put some spice in your life (and your Instagram feed).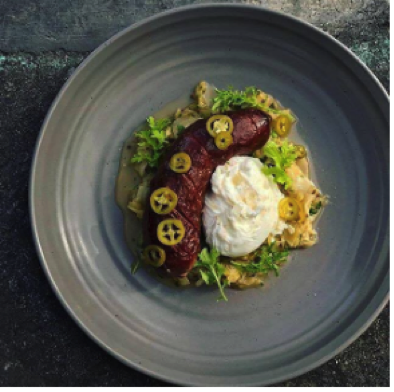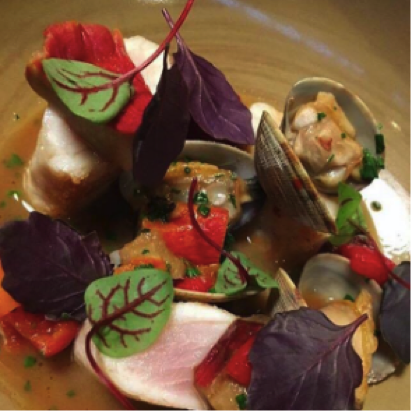 Photos: @juniperandivy and @chefaz
The oysters on a half shell with pico de gallo mignonette and cholula ice cream pearls are almost too pretty to eat. Almost. But not quite.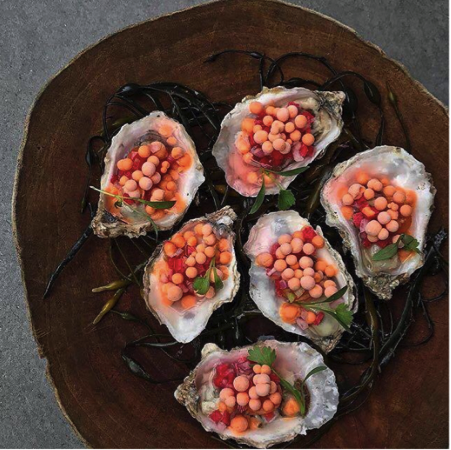 Photo: @juniperandivy


1980 Kettner Blvd, San Diego, CA 92101
For authentic Spanish tapas in a cozy, intimate setting, Bar Bodega is the place to be. The mouthwatering tapas are complemented by a unique wine list featuring Spanish wines from small, family-owned producers.
We're mesmerized by the vibrant colors of the squid ink arancini with cilantro pesto, parmigiano reggiano, and charred pepper aioli. However, the Spanish octopus al ajillo with butternut squash purée, shishito ash, and micro okra is equally captivating… we'll just have to get both.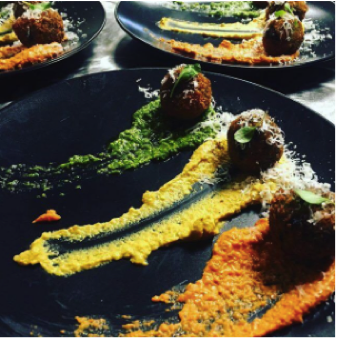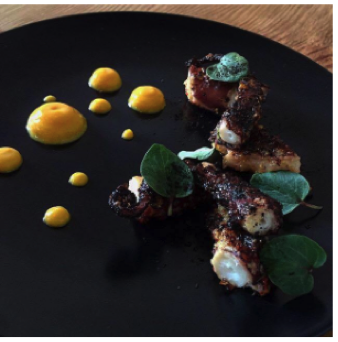 Photos: @barbodega_sd
In case you've been dreaming of a chocolate mousse with candied Marcona almonds, lemon zest and raspberry compote, we'll just leave this right here…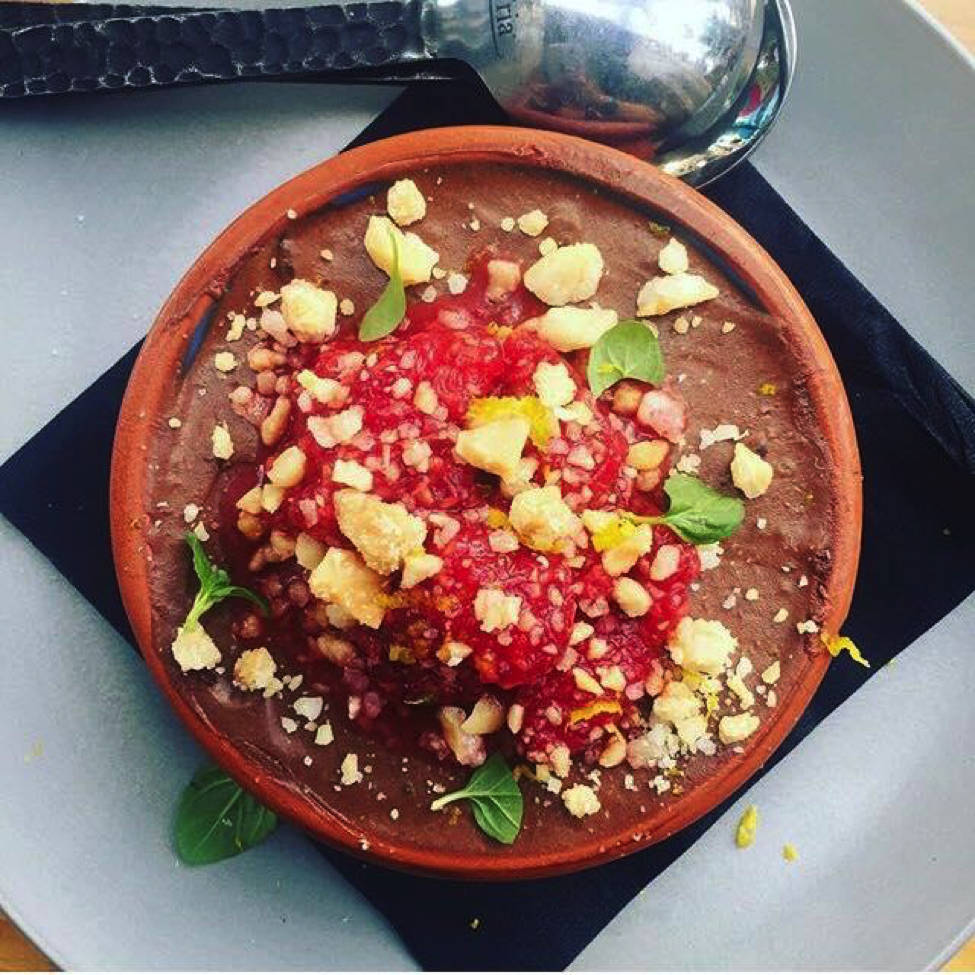 Photo: @barbodega_sd


1015 Orange Ave, Coronado, CA 92118 
Just across the bay in quaint Coronado, you will find Leroy's Kitchen + Lounge. It isn't hard to make their food look good, so even the most novice 'grammer will capture some excellent shots while enjoying delicious craft cocktails and a seasonal menu dedicated to locally-sourced, sustainable food.
The prima verbena cocktail is pretty in pink and the mac 'n' cheese is served in its own cast-iron skillet (and what's more Instagrammable than a cast-iron skillet?)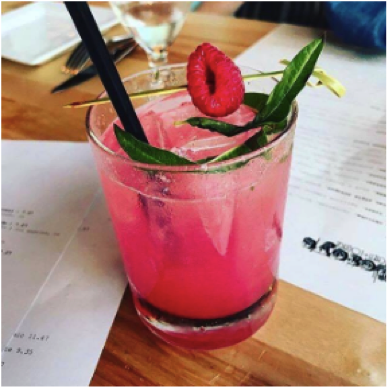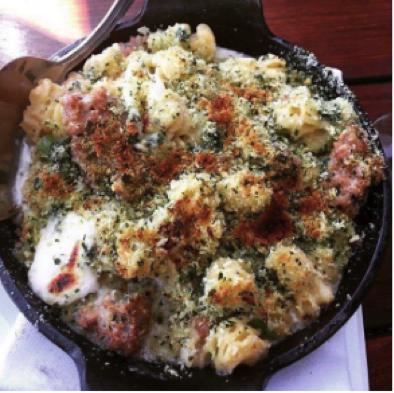 Photos: @leroyskitchenandlounge
We'll just have all the desserts, please. All of them.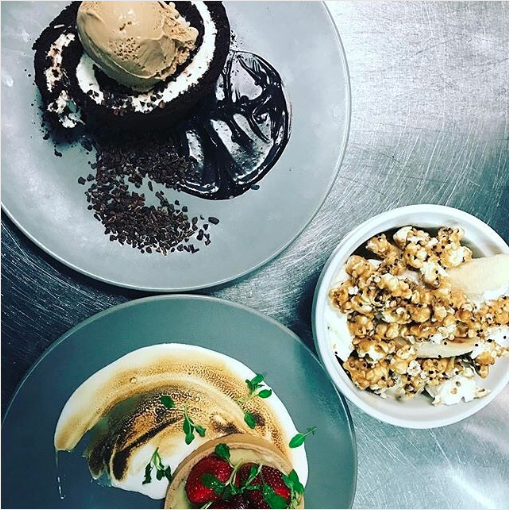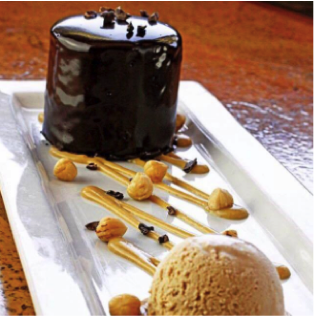 Photos: @8lolo1 and @leroyskitchenandlounge
A 10-minute walk from Leroy's will bring you to Coronado Inn, where you can recover from your food coma in comfort. If your culinary adventures through San Diego inspired you, go ahead and create your own feast using one of our BBQ grills or perfect your flat-lay photography with our complimentary continental breakfast. Updating your Instagram feed is a cinch with our free wifi and you can even do it while lounging beside the pool. Looks like you really can have your cake and eat it too! 
Call us today to reserve your room.
Share on Facebook