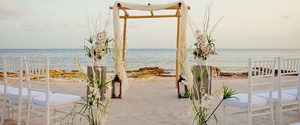 You've spent months, if not years, planning your special day. And one of the many decisions was finalizing the guest list, inviting everyone from Aunt Nancy to your college buddy Steve. 
While there are still many details to be planned, making arrangements for your guests highlights how appreciative you are for their dedication to join you on your big day. Those traveling to the area, many for the first time, will look to you for guidance on everything from where to stay to where to spend their extra time.
Affordable Lodgings 
Traveling and wedding costs add up. Booking a block of rooms at an affordable, yet very comfortable hotel, shows guest that you are respectful of their budget. The Coronado Inn offers all the luxuries of Coronado at a budget price.
*Bonus- As most reception venues are within walking distance from the Coronado Inn, you can rest easy knowing your guests will be able to make it home safely after your party.
Suggestions on What to Do
Coronado not only offers romantic views and stunning scenery, one of the many reasons you choose it for your nuptials, it also stands alone as a vacation destination with water sports, a charming town and beach activities.
Encourage your guests to take advantage of the multitude of activities on the island, helping them to take full advantage of their mini vacation.
Suggested Activities:
Spend Time at the Beach
Visit Ferry's Landing
Tour the Hotel Del
Walk Orange Avenue
Rent Kayaks
Suggestions on Where to Eat
With most receptions including a full dinner, offering suggestions on where to eat in the area often times gets overlooked. Many guests arrive the night before to ensure a safe and drama free arrival, which leaves them in search of several meals before your wedding.
Recommended Eats:
Brigantine Restaurant (1333 Orange Avenue)
Costa Azul (1031 Orange Ave)
Delux Dogs (943 Orange Avenue)
Danny's Palm Bar & Grill (965 Orange Ave)
*Bonus- Coronado Inn offers a complimentary continental breakfast, ensuring your guests start their day off right. 
Share on Facebook