One of the advantages of traveling to paradise comes with the ability to fill your Instagram feed with stunning sunsets, golden beaches, and palm trees. Yes, there are ample opportunities for those great island selfies as well! 
To all the travelers embarking on their Coronado adventure, we want to help you keep that feed active the entire time you are here. That's why we are rolling out the top Instagram worthy locations for your upcoming island vacation.
Nailing the Beach Shot
Obviously, the first gram you'll want to capture, our mile-long stretch of golden beach captivates photographers from around the world. While we've got dozens of prime locations to take your snapshot, a mile worth of them to be exact, we recommend near the main lifeguard tower.    
@kdkuiper got lifeguard station #2 down perfectly!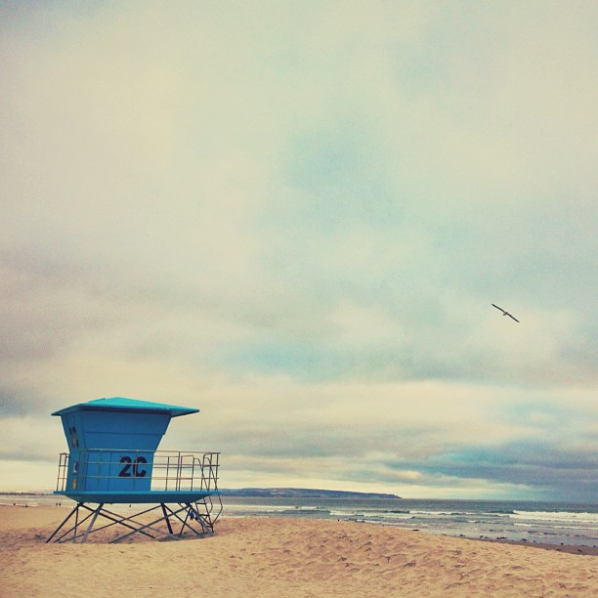 Luckily, we are on the west side of the country, meaning our sunsets far surpass our sunrises. Hit that snooze button early in the morning in favor of scoping out the beach views in the evening to capture the sky drenched in oranges and reds. Make sure to time it perfectly by checking out the exact time the sun sets here.
@kristinmaephotography went that extra mile to time her gram perfectly.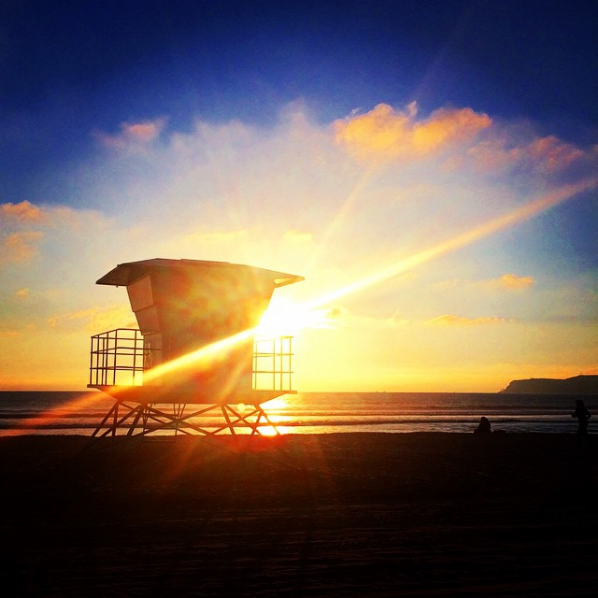 Capturing Ferry's Landing
Flavoring up your feed with a variety of different scenes, Ferry's Landing offers up charming shops, custom dessert shops, beautiful architecture, and more. For all the aspiring photographers out there, it's the extensive bay coupled with the dramatic San Diego skyline that you are after. 
@Vovillegas wins triple grammer points for combining food, San Diego skyline backdrops, and Pokémon Go puns. Well done.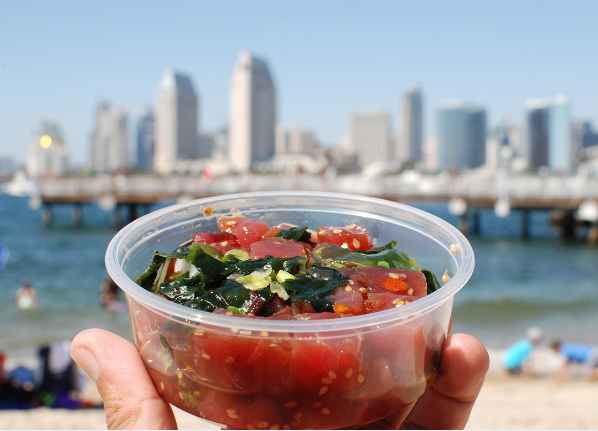 Going for the Coronado Bridge Classic
Next to the beach, the title of one of the most iconic sights falls to the Coronado Bridge. Whether you are riding the ferry, touring the east side of the island, or riding across it, this distinguished gateway prevails as a must photograph destination. 
While you can sight the bridge from a dozen locations, including neighboring downtown San Diego, we award Coronado Tideland's Park with most epic Instagram worthy view of the Coronado Bridge.
@garrett_patz would have to agree.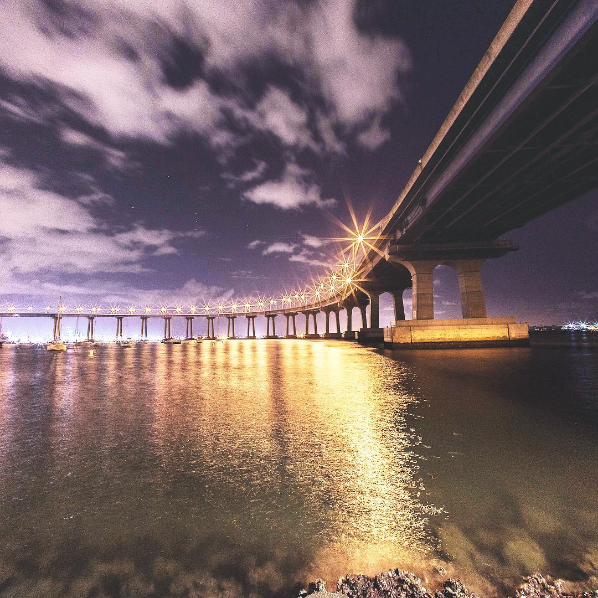 If you're willing to brave the open waters, taking your photographic pursuits onto the ferry adds new dimensions to your grams. Many local islanders get to experience this photography rich commute daily.
Thanks to @CoronadoTimes for capturing that moment for all of us.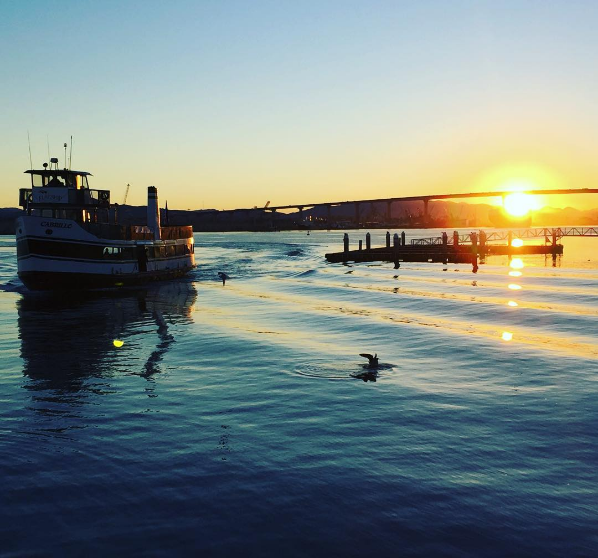 Grabbing Up the Foodie Award
Every good grammer knows it's not just about the sweeping landscape shots. You have to throw in some droolworthy food photos as well. With countless delectable eateries on the island, you can spice up your feed with everything from finger-licking good to perfectly plated dishes.
Leroy's Kitchen + Lounge keeps it real with heaping serving sizes and creatively put together dishes.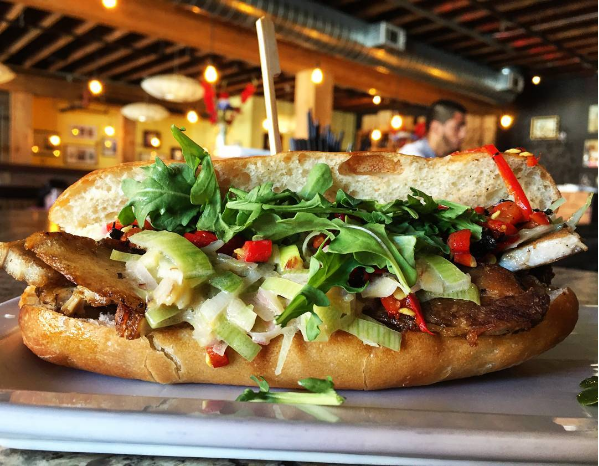 To be honest, pretty much any of our eateries on the island can keep you busy posting mouthwatering images for weeks to come. Check out our recommended eats here.
Best Poolside Shot  
Not all Instagram worthy shots require adventuring around the island. When you stay with us at Coronado Inn, you can snag that poolside photo anytime during the day. Don't worry about struggling to upload it. We provide free Wi-Fi poolside. 
@cmprestia captured this moment perfectly.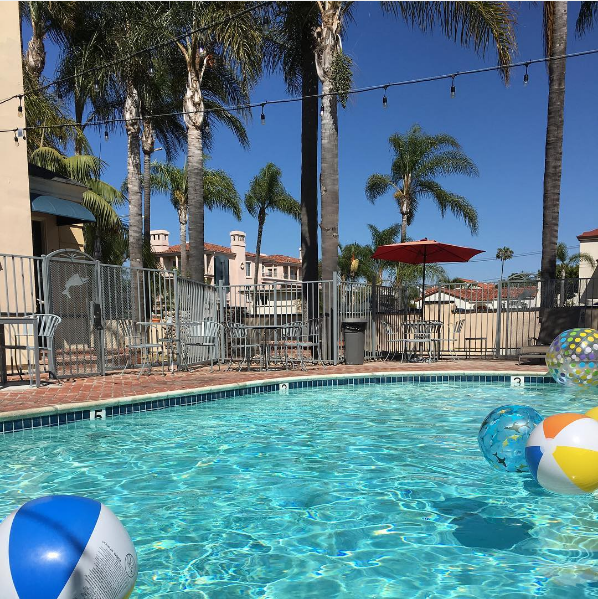 Conveniently located in the heart of Coronado, we give you easy access to all your favorite photo destinations. We know that filling your feed with stunning photographs isn't the only aspect to your vacation. You have an entire island to explore! That's why we provide all the conveniences of home at budget pricing to make it easy to enjoy your paradise getaway. 
Check out our room selection here.
And as for those palm tree shots, you can find those just about anywhere on the island. @VisitCoronado highlights how easy it is to encounter these beach trees while riding a bike around the island.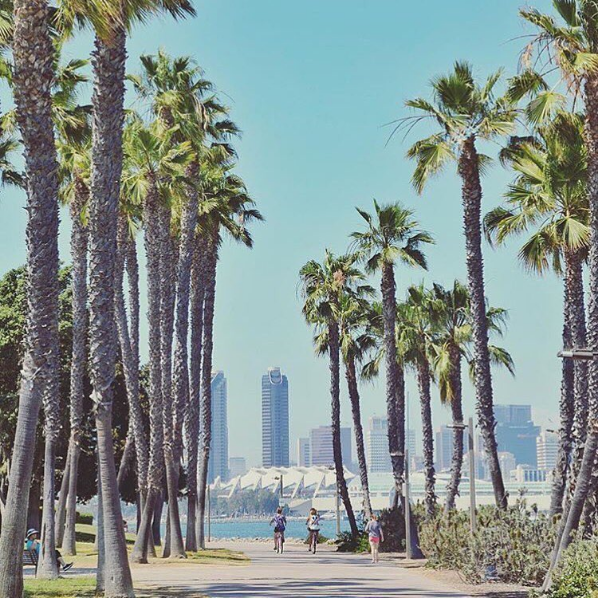 If you need help kick starting your biking route, we have you covered here. 
Share on Facebook