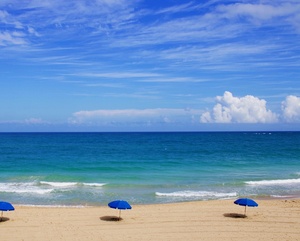 If you are a local looking for a romantic staycation or a memorable weekend getaway, then Coronado is your destination. Often described as the Crown City, Coronado will delight, surprise, and charm regardless of if you are on a romantic getaway or looking for an opportunity to spend quality time as a family.
Typically at Coronado Inn, we recommend a full week to thoroughly enjoy everything the island offers. If all you have is a weekend, don't worry. Any time in Coronado is a magical time.
To make the most of your time, here are our recommendations for activities, dining, and lodging:
Weekend Activities 
People choose to come to Coronado for a variety of reasons. Some are looking for a leisurely weekend to recharge and relax. Others want to pack as much adventure and as many action sports into as small a time frame as possible. 
Depending on your motivations for visiting, we can help you prioritize your activities to make the most of your time.  
For the leisurely travelers, there will be few activities as rewarding as lounging at the beach. Many of our travelers treat this particular activity like the next Olympic sport, training diligently at the beach for hours. Similar to training athletes, they try out various forms such as the casual beach walk, the classic beach snooze, or the diligent reading a book method.
If quality family time is on your agenda, then the beach is also a great place to celebrate your weekend. We also recommend a round of Frisbee or a picnic at Spreckles Park. Lastly, a trip to Moo Time Creamery is a must. Here are our top family highlights. 
For those adventure junkies, we have you covered too. Start off your weekend with a tour on jet skis. Few activities will have the same adrenaline rush as throttling the engine and racing off into the waves. Finish off your day catching the surf either by paddle boarding or surfing. For the full spectrum of activities, check out our must-try activities for outdoor enthusiasts.
Taste of Coronado
If you only have a few food options in Coronado due to limited time, you need to take advantage of our renowned fish tacos. The entire San Diego region steps up their food game when creating this delicacy. From mango salsa to the constant debate between corn or flour tortilla, we treat these tacos like an art form. In fact, it is so engrained into our culture that we celebrate these delicious meals every week with Taco Tuesday. Coronado has five different fish taco options for you to explore. We recommend you start at Miguel's Cocina on Orange Ave.
Should you happen to not appreciate this particular delicacy, there are several other SoCal favorites including ceviche, the California Burrito, Pho, and scrumptious Italian food. Here is a breakdown of different restaurants for each option in Coronado and neighboring San Diego.
Your Home Away from Home in Paradise
We welcome families and adventurers alike at Coronado Inn. Centrally located on the island, you have easy access to all the incredible activities and dining options in Coronado. We ensure all of our guests feel at home by providing free Wi-Fi and continental breakfast. Our guests enjoy the BBQ grills providing low cost meal options and the pool for a second leisure opportunity.
We are the number one budget-friendly lodging option on the island. Book your trip today!
Insider Tip
If you have flexibility in your schedule, weekdays are the best time to visit. Especially during the school year when classes are in session, your weekdays are the hidden gem on the calendar.
School aged kids are nestled safely into their classrooms. Locals head to the main part of San Diego to fulfill their workweek duties. The hum of the island is a little quieter, offering you the serenity and peacefulness of a remote getaway.
In some ways, you'll feel like you have the island to yourself! The beach will be yours. The pool will call your name with countless available lounge chairs on which you can enjoy your most recent reading.
Spring Special!
If you're ready to book your getaway weekend in paradise, then take advantage of our incredible spring special! 2 nights for only $159 plus tax!
Limited to new bookings for February 1st to April 30th 2016. Check out all the details and booking instructions here.
Share on Facebook